Contestants range from first-time authors to New York Times bestsellers and celebrities!
Contest Features
Chance to win one of $1,00 in free prizes.
Chance to become author at https://eduindexnews.com/.
Chance to be published by an award winning traditional publisher Edupedia Publications Pvt Ltd.
Chance to be represented by a leading author marketing and PR firm.
Chance to be represented by a leading literary management company.
Additional award competition for illustrated books.
More features including like free publication of book review and publicity.
RESPECTED BOOK AWARD CONTEST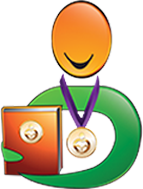 Become an award-winning author! Book awards grab the attention of bookstores, publishers, libraries and readers, which can translate into increased sales. If you place in our contest you will be able to add your Eduindex award seal to your book and all other marketing materials as well as identify your book as an "award-winning book" and you as an "award-winning author."

We accept reviews of books, eBooks, audiobooks, comic books, poetry books and short stories in 150+ genres. We do not have a word count restriction or a publication date requirement, which means it does not matter when or if your book was published. We are an international competition, but your work must be in English.

We receive thousands of entries from all over the world. Because of these large submission numbers, we are able to break down our contest into 150+ genres, and each genre is judged separately, ensuring you only compete against books of your specific genre for a fairer and more accurate competition. We receive submissions from independent authors, small publishers, and publishing giants such as Random House, HarperCollins and Simon & Schuster, with contestants that range from the first-time, self-published author to New York Times bestsellers.
To participate in the contest, send you book review to news@eduindex.org
Note to Book Reviewers :
Book Review should be accompanied by the link to the published book and and if link is not available online then cover of the book should be attached in the mail.