It is a devastating year where we have lost all our hopes of living a normal life.Things are turning into a nightmare where we cannot breath normally, we cannot step out of our house without covering our face, where we cannot talk or meet our friends like the way we used to do before. What has happened? Our life has changed upside down, we are living our in the boundaries of problems covered with dirt, virus, pollution. Now our world has completely turned itself into a virtual world consisting of dark and disturbing news. One such news which we came across recently was about the 20 soldiers who were martyred at the Galwan Valley(Ladakh), and we all know what happened, what made the soldiers to fight against the Chinese and why did they sacrificed their lives, but are you aware about the facts of the Galwan Valley, why did it become the battle ground of the Indian Army and Chinese Troops?
Why was it named as Galwan?
Galwan valley lies along the western sector of the Line of Actual Control (LAC), and close to Aksai Chin, am Indian territory under Beijing's control.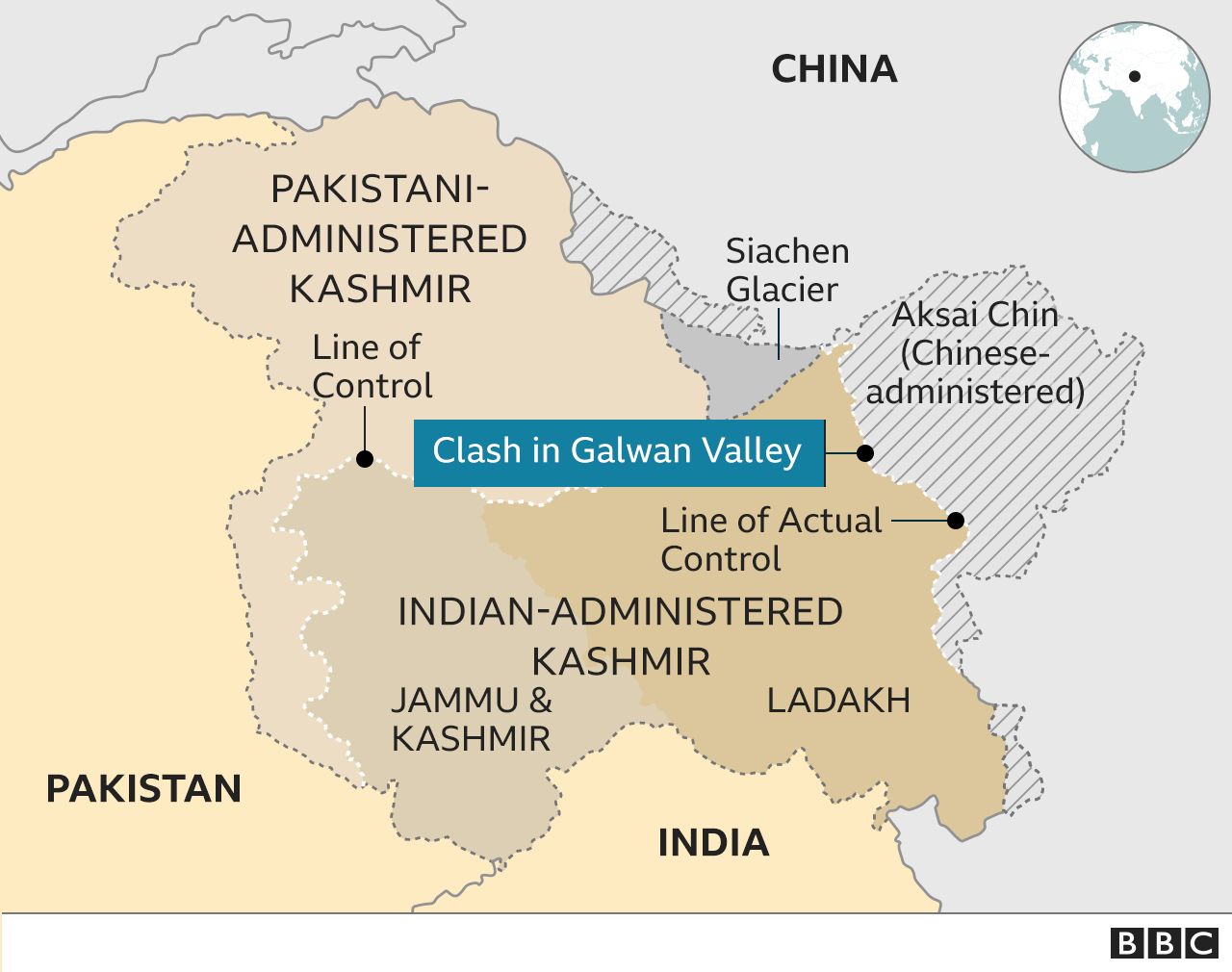 The valley has a hidden story behind it's name. Digging deep into the story, you will find out that this valley belonged to Rasuul Galwan, who was a local explorer. The story starts where the Galwan was trekking with the Britishers in 1895, and while crossing the bridge the weather turned stormy and it got difficult for them to move forward but Rasuul came as a savior and saved the Britishers from the stormy weather. Britishers wanted to reward him, in return Rasuul asked them to name the valley after his name, Galwan.
All of this is said to be written in the book "Servant Of Sahibs" written by Ghulam Rasuul Galwan itself, journeying his adventures in his book. The foreword of the book is written by British explorer and a leading figure in The Great Game between the British and Russia. Asking further about the story of Galwan, Mohammad Amin Galwan (Galwan's grandson) says that the valley belongs to them since 200 years, but it has turned into a battleground for the Indian Army. He also adds that the Indian government should resolve their issues peacefully so that no war takes place.
Check the the video below for more facts about the valley.