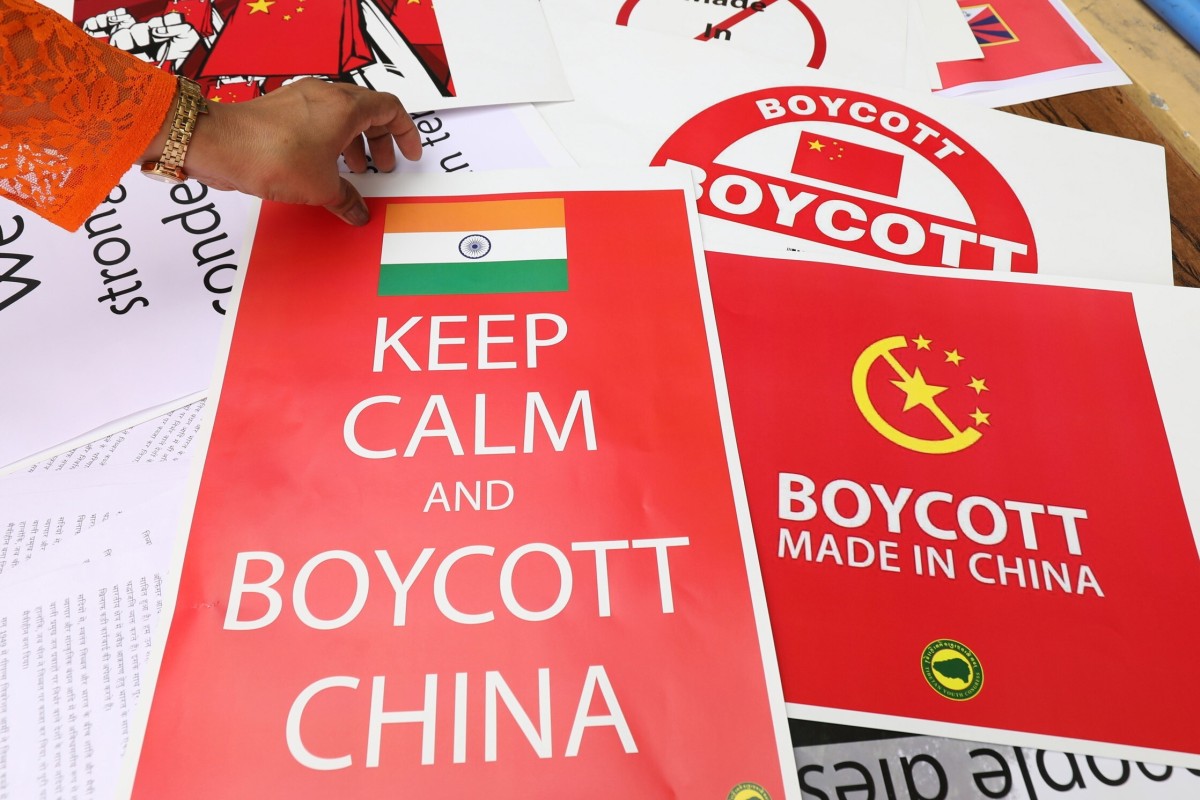 What happened at Galwan valley of Indian Ladakh had raised tensions between India and China to all time high. The clash between Indian and Chinese forces led to nationwide outburst against China.
Fuelling this, there had been a sudden disagreement for buying any Chinese product or services. This is to make sure that Chinese economy doesn't receive a single penny from India and its citizens, making it obvious after China bearing malice towards its neighbours, specifically India. The initiative has greatly boosted with GOI's (Government of India) decision of banning 59 Chinese applications in India and by increasing the import taxes on Chinese goods or services. The Indian armed forces had already been deployed at disputed regions of border and are ready for any surprise from counter side.
With Governments and Armed forces holding tight on attempts to self-reliant India, the dice of responsibility falls our side too. By us I mean, all the common or less common citizens of India whose decision of just boycotting Chinese products could shatter its trade. Already many huge economies of the world have turned against China, amid Corona virus outbreak and deaths of 600,000 (still rising) innocent people.
Boycotting Chinese items won't be that easy as it sounds, one has to spend a little more of their money while switching to non-chinese brands, as the only PSP (product selling protocol) of Chinese products is its cheap pricing. This pricing gets balanced with its poor quality and doesn't last any longer. Yet, Chinese products have kept its dominance in certain sectors of Indian market.
The mobile phone sector
India had imported mobile phones worth $11.3 billion from China in 2016-17, and that was about 68 per cent of all mobile phones (both push-button feature phones and smart devices) imports into the nation that year. In 2017-18, even as the duties were imposed, the value of mobile phone imports from China climbed to $15.6 billion, or 71 per cent of the mobile phones imported. As the tax measure began to hurt and local manufacturing of mobile phones gathered momentum, imports of these devices from China halved to $7.4 billion and about 41 per cent of all mobile phone imports in 2018-19. Imports of phones, by value, from China declined further in 2019-20 but not the share, which remains at 40 per cent. If we just speak of alternatives, we have few options of some Korean, Taiwanese, American and just few Indian tech companies. These options are:
The drop in electronic imports gradually implemented by the GOI in recent years but this won't be enough and buyers need to push their expenses to continue supporting the campaign of #boycottchina.
Other imports from China include toys, gift items, fabrics and garments, and thousands of small value items that are popular with consumers. CAIT (Confederation of All India Traders) estimates that there are some 3,000 items that can be easily substituted with India-made products in the first phase of the boycott of Chinese goods campaign. The list of China-made items popular with consumers includes fairy lights with tiny LED bulbs that are used to decorate homes during festivals, idols of deities, home decors, kite strings and even incense sticks (agarbattis). It is estimated that about 80 per cent of the incense sticks sold in India are imported from China.
For all of it to happen, for this campaign to succeed we all should hold our horses and should maintain an adequate transition of market into indigenous domain. This would be the only secure and once for all time solution to problems India facing with the dragon as war could never be a solution. It would just tear up economies at both ends and loss of Brave Indian soldiers shouldn't happen any further.